Stock Code Paintings
One thing I didn't anticipate when I did The Money Series is just how attached people are to certain numbers or what numbers meant to them. I thought The Money Series was about how money related to art. In stockbroking and life I have dealt with a lot of numbers and none of them ever meant much to me. However there are a lot of stock codes that mean a great deal to me. The first share I bought, my first two bagger, my first ten bagger, the one that got away, the one that paid for my first overseas holiday, the one that went belly up, the dogs, etc. If you buy a Stock Code Painting I am willing to publish your short story about why this codes means something to you.
All Stock Code Paintings are one off's. I will not do the same Stock Code twice unless it is listed on more than one stock exchange. (such as BHP Billition which is listed on the LSE, NYSE and the ASX) The stock exchange from which the stock code was derived will be written on the back of the painting.
Three or four digit Stock Code Paintings are 12x16x1.5 inches and one or two digit Stock Code Paintings are 12x12x1.5 inches. (other sizes are available) All canvases have been primed and when the painting is finished, they are varnished for protection. Hanging wire and backings have been put on professionally to gallery standards. Artists' quality acrylic is used for all paintings. All Stock Code Paintings are $US 200 each.
American Stock Exchange
MAO Dwight McWethy  18 July 2007
Australian Stock Exchange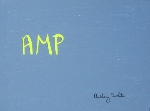 Sarah Bate 30 March 2008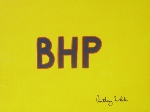 Sarah Bate 30 March 2008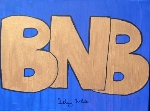 Leanne Adams 20 April 2007
Leanne bought BNB because she thinks that Chairman Jim Babcock is an example to other investment bankers that you can make a lot of money and have a social conscience at the same time.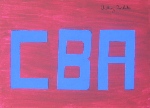 Jon Soong 20 March 2008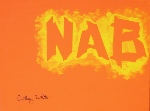 Michael Wilson 30 March 2008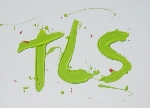 Michael Wilson 30 March 2008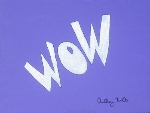 Dion Archibald 24 April 2007
Hong Kong Stock Exchange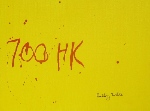 Nicholas Lawler 24 April 2007
German Stock Exchange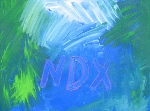 Hans von Schaper 7 May 2007
London Stock Exchange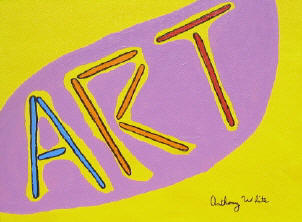 Jenny Robinson 17 September 2007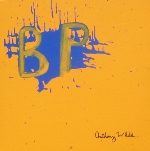 Jenny Robinson 23 April 2007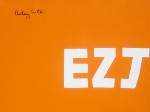 anonymous 23 April 2007
I love these comment by an anonymous buyer. I just jumped on the opportunity to reserve my favourite stock code: EZJ. This is Easyjet, a stock I bought when everybody was dumping it, because I went beyond the hype and looked at their strong fundamentals and business growth potential. Since then, Easyjet has literally paid for the ranch: every year I sell part of my shares to pay down my mortgage. Naturally I'm a frequent flyer with them too, I would never buy stock from a company whose products I wouldn't use myself

Pepe Tozzo  27 April 2007
MAO Dwight McWethy  18 July 2007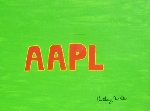 Jean-Francois Groff 23 April 2007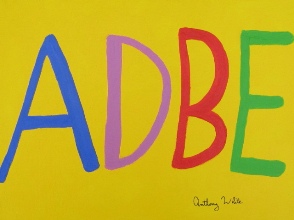 Mike Herring 9 June 2010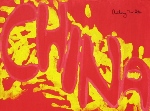 Dwight McWethy  4 May 2007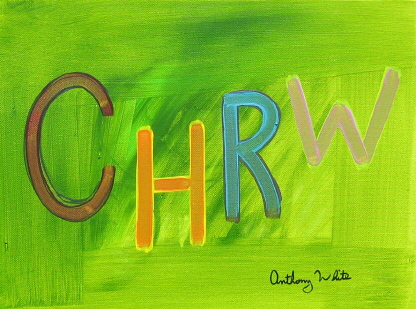 Patrick Mulvehill 21 August 2007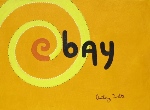 Dwight McWethy  20 April 2007
Ebay is where I got my start selling Cultural Revolution artefacts way back in Jan. 2000, and whose stock has split twice since I bought it!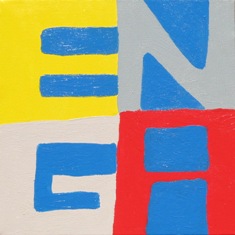 Purchased by Eric Prestemon 24 October 2009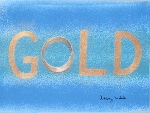 Jason Robbins   17 July 2007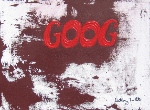 Dwight McWethy  20 April 2007
Google - the stock I should have bought!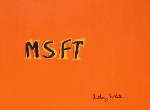 Dwight McWethy  20 April 2007
Microsoft - well, naturally, the company that everyone loves to hate, but cannot live without!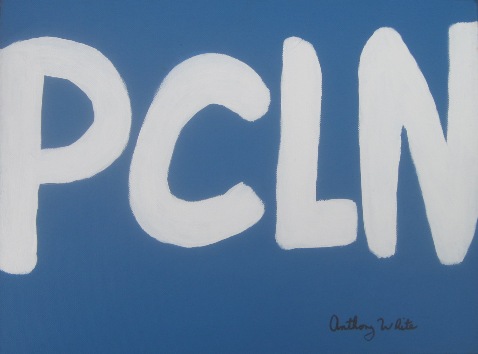 Mindy & _ Jose March 2012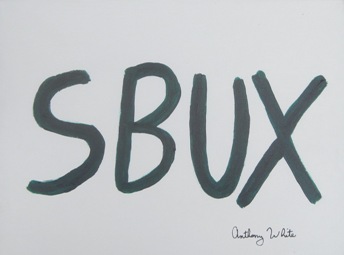 Purchased by Martin Biggs 8 November 2010
The only real story is that I love the hypocrisy surrounding Starbucks in the UK, everyone criticizes it before spending their money there.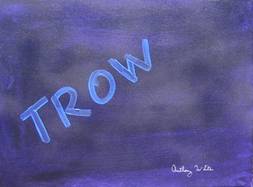 Purchased by Ryan Matherly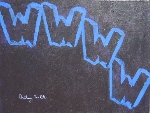 H.R. Fricker 21 April 2007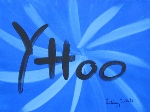 Dwight McWethy  20 April 2007
Yahoo - the first internet stock I bought during dot com boom
New York Stock Exchange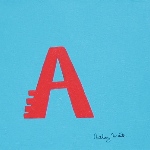 H.R. Fricker 21 April 2007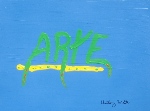 H.R. Fricker 21 April 2007
Present to Ursula and Thomas Baenziger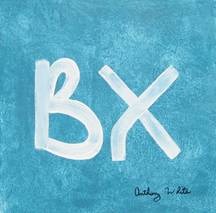 Purchased by Jason Duffy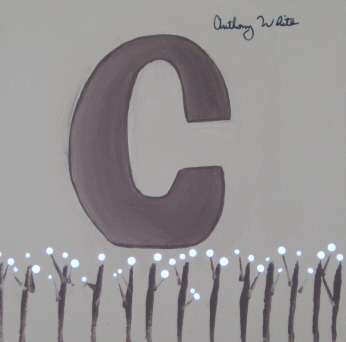 David Robinson 25 September 2007
<![if !vml]>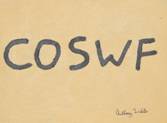 <![endif]>
Purchased by Dick Shave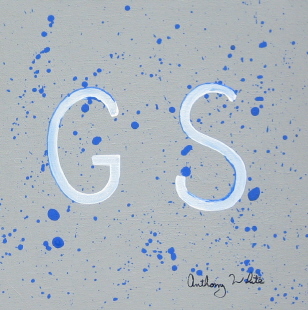 Jessica McGuinness 20 August 2007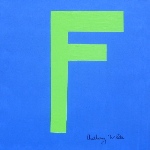 H.R. Fricker 20 April 2007
When H.R. Fricker ordered the "F" Painting I thought it was because he wanted a single letter painting because in The Money Series the single digit paintings have ended up being astute investments. However it seems that he has a soft spot for a Ford he used to own.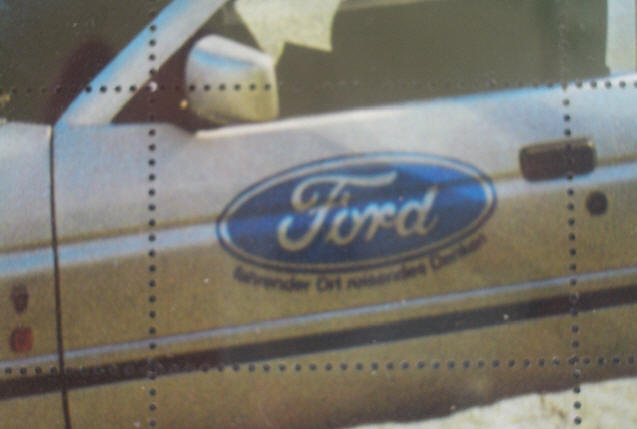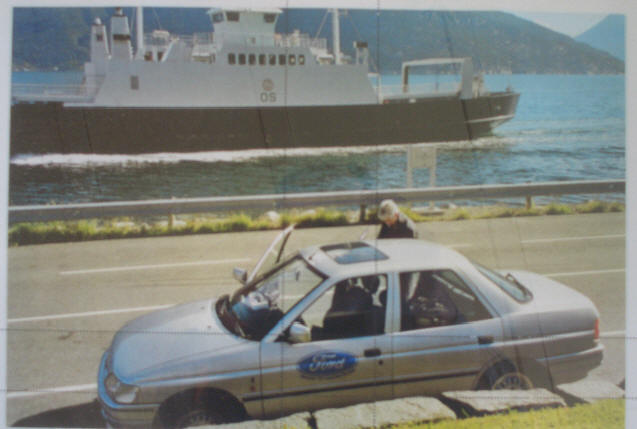 A few years ago I  had a ford. On the side door I had a big Ford logo sticker and around it I wrote
" fahrender Ort, reisendes Denken"
moving places, travelling, thinking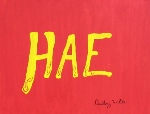 Kathleen Hannon 23 April 2007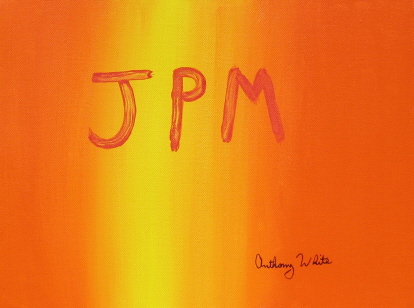 C. A. 19 August 2007
I'm an analyst at JPMorgan, just received my bonus, and I am a huge fan of irony.

<![if !vml]>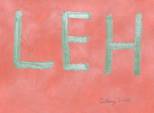 <![endif]>
Purchased by Ced Mnich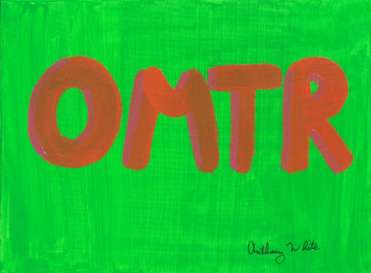 Michael Herring 9 May 2008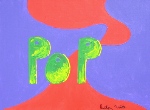 H.R.Fricker 20 April 2007
Donald L. Luskin 12 August 2007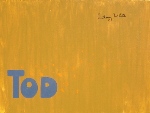 H.R.Fricker 20 April 2007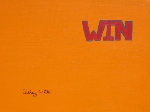 H.R.Fricker 20 April 2007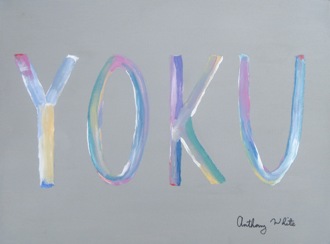 Purchased by Nick Lawler 11 December 2010
as a Chinese NYE present for the Founder and Chairman of YOKU
Cheung Koo Wing.
Swiss Stock Exchange
SCMN Reserved for Communications Museum
TSX Venture Exchange
MAO Dwight McWethy  18 July 2007